Massive open online courses (MOOCs)
The MOOC series "Sanitation, water and solid wastes for development" is an Eawag and EPFL open and complete online learning program.


The Stockman Grass Farmer is a North American publication about grazing. Since 1947 it has dedicated exclusively to the art and science of obtaining benefits from grassland agriculture.
Stockman Grass Farmer brings the latest information to its readers…
Students of the Agroforestry course at University of Panama (UP) -Bocas del Toro Regional Center- visited BATIPA FIELD INSTITUTE to learn about agroforestry systems in livestock under silvopastoral system and BATIPA Model teak reforestation program. The visit counted with the mentoring of Prof. Samuel Augusto from UP, Eng. Edmundo González from Oteima Technological University Research Coordinator and Asesoría Agropecuarias Panamá SA.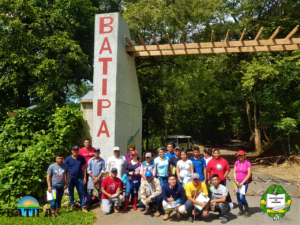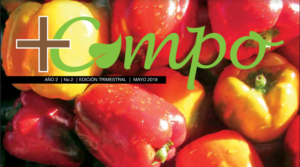 We want to thank Mr. Jorge Ivan Mora, Campo magazine editor for his note on the 2019 Oteima Technological University Research Forum: Bamboo and other alternatives of environmental entrepreneurship.
Aguirre's visit to "Los Cabimos". She is the head of MIDA-Chiriquí Farm Tourism Program. There, she learnt about the efforts for improving the institute building due to it promotes academic tourism and research in Panamanian western region. Eng. Edmundo González BATIPA Field Institute Coordinator accompanied her.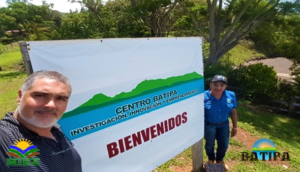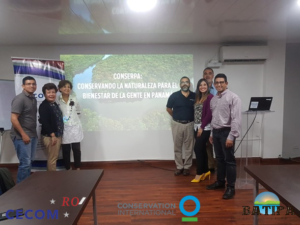 In order to share the achievements obtained in projects for the sustainable use of natural resources proposed by Panama International Conservation, a meeting was held in the presence of BATIPA Foundation directors, BATIPA FIELD INSTITUTE, CeCom-RO and Mr. Ricardo Montenegro director of International Conservation. This management plan was approved by MIAMBIENTE and FMAM for Gualaca Altitudinal Biological Corridor and ConserPa project. Under the belief that "man requires nature for his prosperity", the project was displayed making emphasis on Batipa Peninsula landscape vision, as an important member in these efforts.
On Saturday May 20th 2019, we received students and professors' visit from West Texas A&M University to Dolce Pineapple C.O. Inc. in Gualaca. They were guided by Mrs. Fulvia Ríos and Eng. Edmundo Gonzalez, BATIPA Field Institute Coordinator (BFI). Students could know the importance of agronomic practices, soil conservation strategies and good agricultural practices leading to certifications that enable the export markets opening.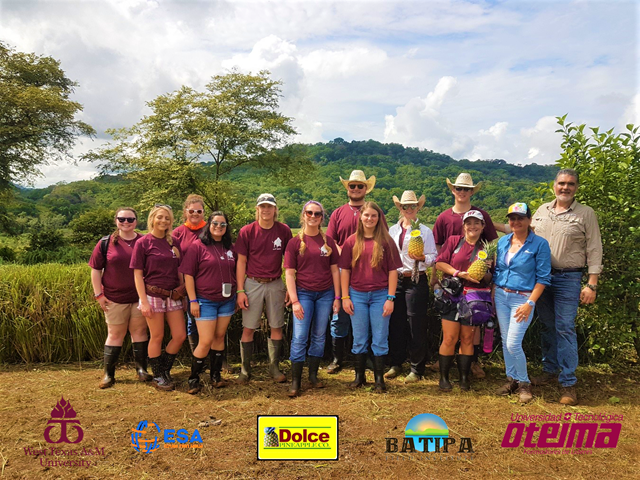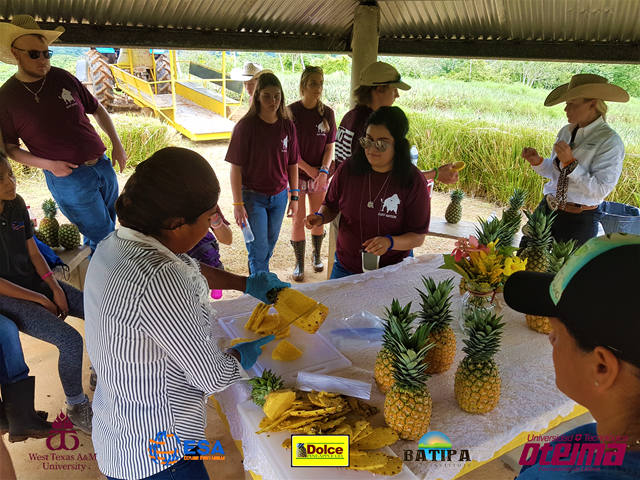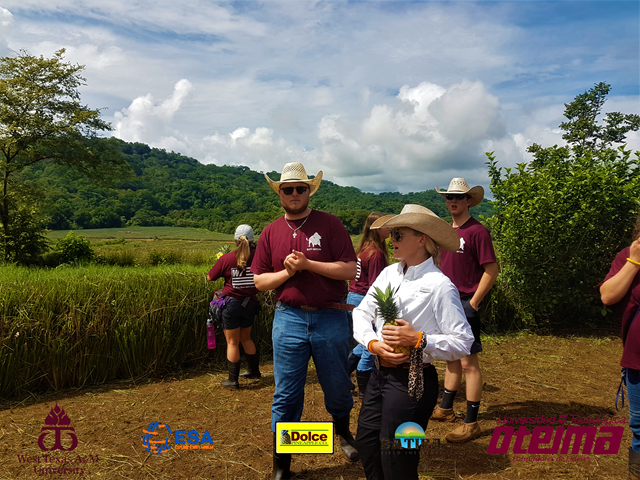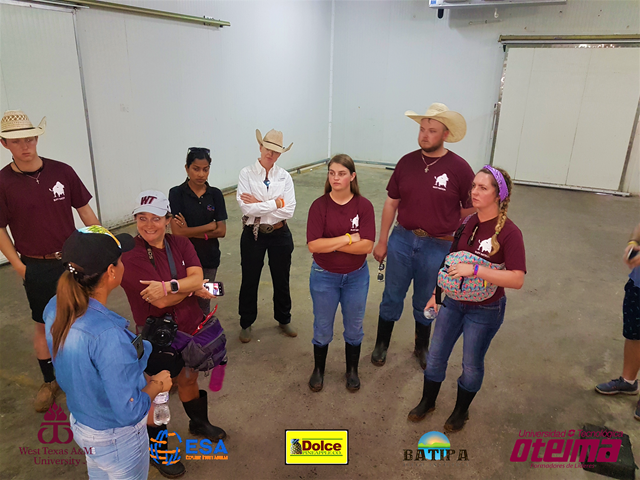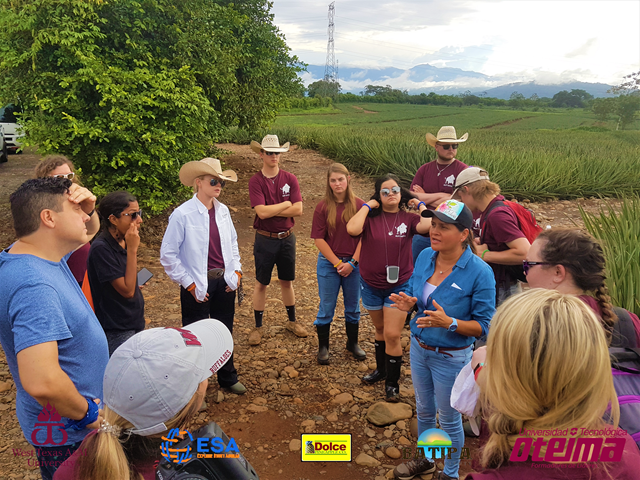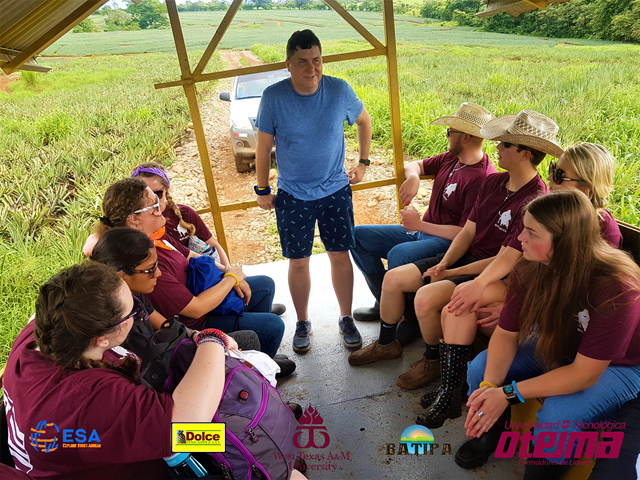 We want to thank Mrs. Fulvia Ríos, DOLCE PINEAPPLE C.O manager for the excellent academic tour given to our visitors of BATIPA Field Institute and to West Texas A&M University students and professors, who appreciated Mr. Anthony Spencer's assistance. He is manager at Explore Study Abroad. They consider we are an important destination for their internationalization program in Panamanian western region.🍍🍍🍍📚📚📚🇵🇦🇵🇦🇵🇦
📗 GREEN READING 📗
The Ministry of Environment Virtual Library has topped 100 publications on various environmental issues.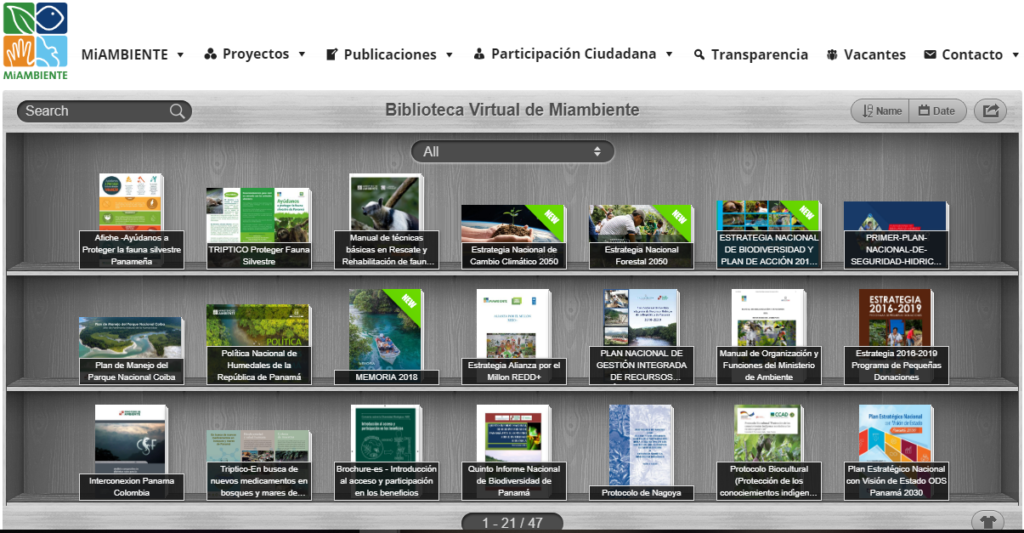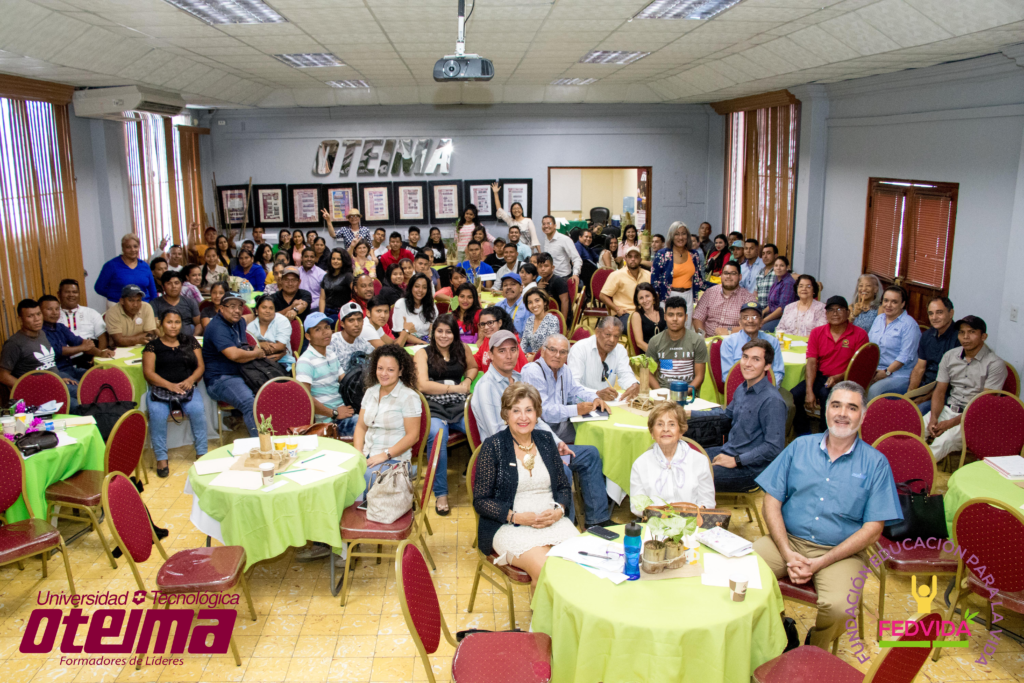 As part of the Earth Day celebration on April 22nd, the International Bamboo Week began, so international participants shared important information regarding the use of this plant.
OTEIMA Technological University and Education for Life Foundation (FEDVIDA) is pleased to invite you to 2019 OTEIMA Research Forum: Bamboo and Other Entrepreneurship Alternatives, as part of the Bamboo International Week.
Monday, April 22nd 2019, from 8:00 a.m. to 4:00 p.m.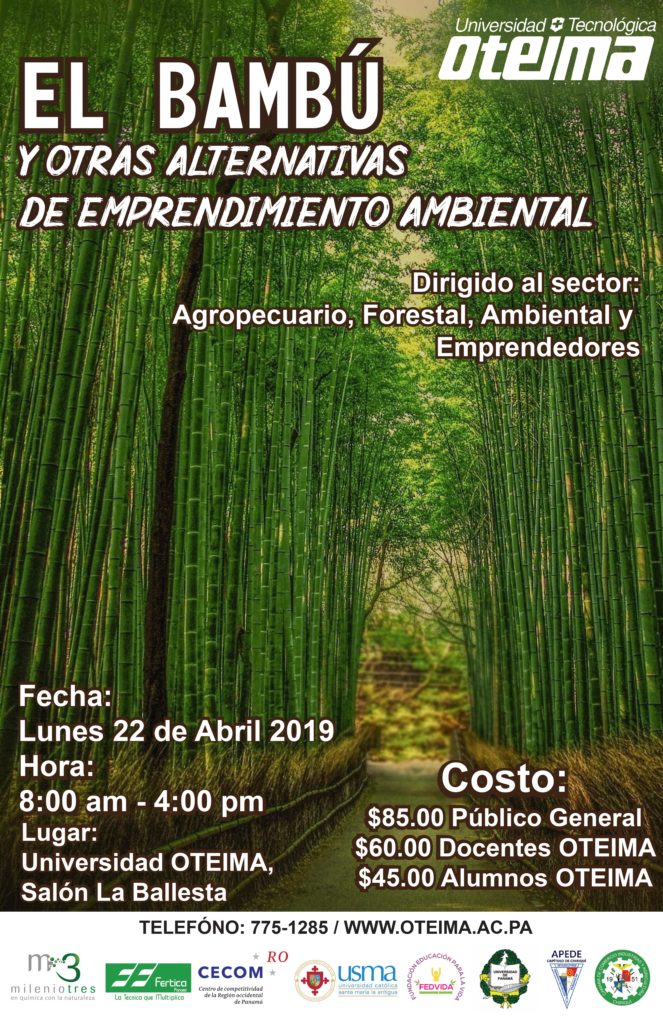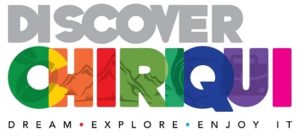 Chiriqui province located in Panamanian western region, area ​​6 547.7 km² is one of the highest biodiversity ecosystems in Central America.
On February 10th, 2019 Oteima Technological University (UTO) carried out an academic tour to BATIPA Field Institute. The importance of Gualaca Altitudinal Biological Corridor was the main topic as well as the ecotourism activities and the different types of management in production and research areas.